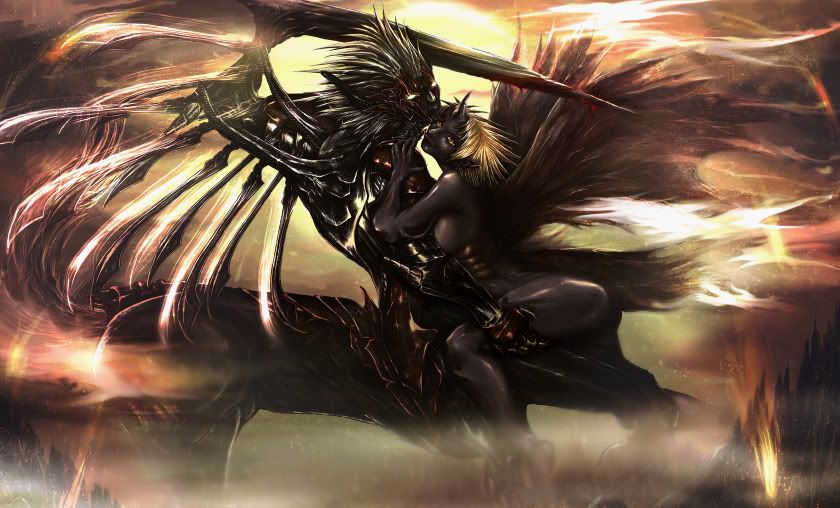 They're the greatest, and the most powerful of all yoma (demons), Isley and Priscilla in their respective awaked state. They already had the power to simply dominate, or even destroy the world. Yet these two did nothing of the sort. They simply lay down quietly, choosing to enjoy their time together with each other in the southern lands which they claimed from the war years ago. But don't worry; I've heard that their arch enemy, the claymores, have already started moving. So are my friends from the north; although they didn't say anything, I know they've already secured precious and secret information of the past in our world. It won't be long before these two sweats in their pants and run for their lives in the sky of chaos.
This is another painting of fanart for the anime/manga named Claymore by Norihiro Yagi. I loved the series and the design of the characters and yoma of Norihiro Yagi were so awesome. I'm simply a fan that wanted to bring it out nicely
I greatly enjoy my time creating this two and I hope you've liked it too. Done in Adobe Photoshop CS 3, wacom tablet, 6897 X 4173 resolution. Much reference from the anime and manga was used to make sure design of characters were in line.
Closeups