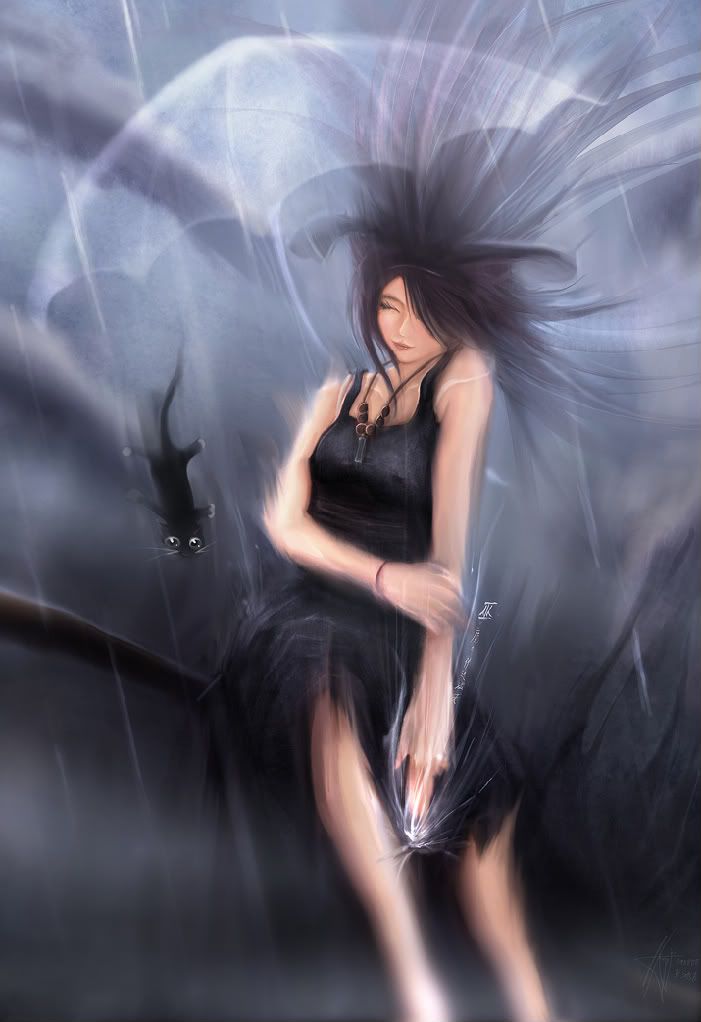 Quick Sketch - Witch in the rain at GfxQuick Sketch - Witch in the rain at Cgtalk

The witch flies happily though the night, but came a heavy downpour; luckily the composed girl casted a light spell over her head to avoid being drenched.

This is another quick sketch that i did. It comes right after i watch finish Hayao Miyazaki's Studio Ghibli anime film - Kiki's Delivery Service. It was very entertaining and heart-warming to watch. i can't believe its so nice even though its made in 1989. Hayao Miyazaki is really amazing..

Anyways, this piece was done in nearly 6 hours even though i meant it to be quick.. well i tried my best... and the chinese characters was inspired by some of friend's art but my caligraphy is not outstanding.

Technical information:

Done in Adobe Photoshop CS 3, a little strokes in Corel Painter Essentials 4, wacom tablet, 2104 X 3064 resolution. Reference used for the cat :) comments, critques and any suggestions to help this artwork would be much appreciated.