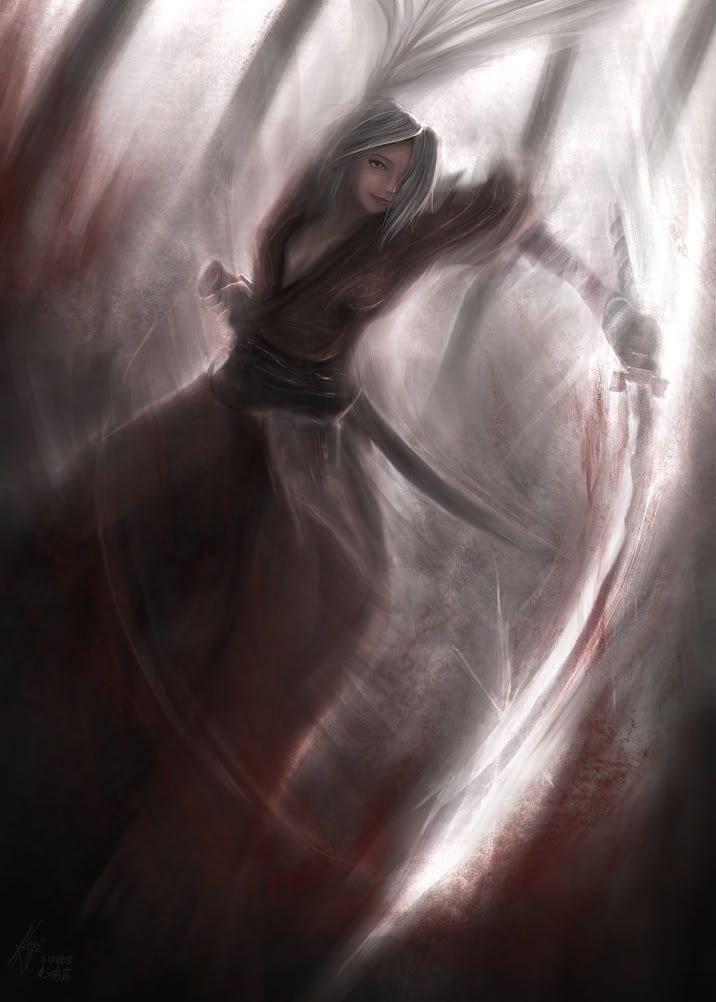 Another Quick sketch.. a rough start, done in 7 hours this time.. I think it was kinda influenced by other artworks... hopefully can grib a style of own in the future.
Technical information:
Done in Adobe Photoshop CS 3, another few strokes in Corel Painter Essentials 4, wacom tablet, 2104 X 2944 resolution. No reference used. Comments, critques and any suggestions to help this artwork would be much appreciated.